The new Alabama Bass trail (ABT) Tournament Series will back the first boats into the water for the inaugural event on Guntersville Lake coming up February 1. The ABT opened the new tournament series for registration of 200 teams of amateur bass fishermen September 30, 2013. According to ABT, the field of 200, two-person teams was filled in just over two months.
Guntersville should make for a good kickoff where a 20 lb. bag might only place a competitor in the top 25 places. The tournament will be staged out of Lake Guntersville State Park.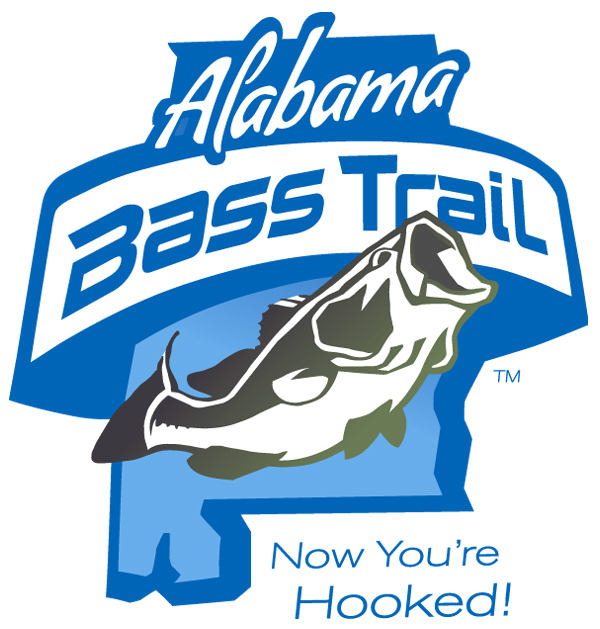 The ABT Tournament Series first event precedes the 2014 Bassmaster Classic that will also be held on Guntersville February 21-23. Classic contenders will surely be keeping an eye on what happens with the ABT tournament anglers.
A quick look at the team entry list for the ABT Guntersville opener shows a few items of trivia. There appears to be three husband and wife teams fishing the event: Ken and Nancy Callahan of Hartselle, AL; Dustin     and Marylynn King of Rainbow City, AL; and Mark and Tammy Watson,     Warrior, AL. Also competing is one all female team of Betty Stahl, Guntersville, AL and         Linda Sands from Cullman, AL. Many father/son and/or brother teams dot the entry list as well.
Several individual names were recognized on teams for their high performance on the Alabama B.A.S.S. Nation Invitational State Tournaments on several Alabama lakes, and others known to have at least ten to twenty years of tournament fishing experience. That's not to say none of the rest of the competitors are any good or have a chance. These anglers were just recognized from their past achievements and experience and will be contestants to be dealt with at the scales: (not listed in any particular order)
Rex Chambers, Baileyton, AL
George Crain, Cropwell, AL
Brent Crow, Hartselle, AL
Justin Hamner. Harpersville, AL
Rickie Harp. Cottondale, AL
Don Hogue, Cropwell, AL
Robby Lamar, Leighton, AL
Phillip Lovett, Florence, AL
Jimmy Mason, Rogersville, AL
Sam Moody. Athens, AL
Ronnie Rogers, Killen, AL
Charles Rosato, Pell City, AL
The 200 teams will be competing for $10,000 first place guaranteed at each of the 10 division level events of the new tournament trail and a $40,000 Phoenix boat with a 150-horsepower Mercury Outboard and other prizes up for grabs at the series championship.  Anglers have plenty of reasons to be excited. Adding to that excitement level, says ABT, is an opportunity to advance to the Bassmasters Team Championship and possibly earn a berth in the Bassmaster Classic.
The tournament series is conducted on ten Alabama bass waters with five in two divisions – a North Division and a South Division. The tournament waters for each division are:
NORTH DIVISION LAKES
Lake Guntersville – FEBRUARY 1, 2014
Pickwick Lake – MARCH 22, 2014
Neely Henry Lake – APRIL 5, 2014
Wheeler Lake – MAY 31, 2014
Logan Martin Lake – JUNE 21, 2014
SOUTH DIVISION LAKES
Mobile-Tensaw River Delta – MARCH 1, 2014
Lake Eufaula – MARCH 15, 2014
Lake Jordan – APRIL 19, 2014
Alabama River – MAY 10, 2014
Lay Lake – JUNE 7, 2014
The Top 50 teams in the points in the North Division will qualify automatically for the 2014 ABT Team Championship. To be eligible for the championship, teams must enter all five qualifying events in their respective division.