BY DENNIS PILLION
dpillion@al.com
Alabama's popular Forever Wild land conservation program could be required to reimburse state and county governments for an estimated $3.6 million in lost property taxes — plus $500,000 every year going forward — under a proposed measure in the Alabama Legislature.
The bill, HB 502, would require Forever Wild to "reimburse the amount of any ad valorem tax revenue lost as a result of property previously subject to ad valorem tax being acquired by the Forever Wild Land Trust."
Gunter Guy, Commissioner of the Alabama Department of Conservation and Natural Resources, said he estimates Forever Wild would have to pay approximately $500,000 each year on lands the program has already purchased, plus a significant back taxes bill.
"The measure also requires a one-time retroactive reimbursement related to tax years prior to enactment," Guy said in an email. "We estimate the total amount of ad valorem taxes associated with acreage dating back to creation of the program to be approximately $3.6 million.
"DCNR is opposed to HB 502 and believes that it would negatively impact the Forever Wild Land Trust by creating a perpetual financial burden that will ultimately deplete funding for future acquisitions and shut down the program."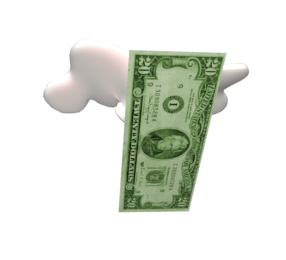 The actual amount due would be calculated each year by the county tax official, and thus was difficult to estimate precisely, Guy said. The payments would be a "first priority payment" for Forever Wild according to the bill, and the county tax officials would distribute the collected payments in the same manner as other tax revenues.
The bill's sponsor, Rep. Mark Tuggle (R-Alexander City), did not return calls and emails seeking comment about the bill.
Forever Wild uses 10 percent of the royalties paid to the state from offshore oil and gas drilling operations to purchase sensitive lands throughout the state. Forever Wild owns approximately 195,000 acres and has secured public access to more than 60,000 additional acres with long-term lease agreements.
Forever Wild properties include popular outdoor spaces like the Walls of Jericho and the Cathedral Caverns State Park expansion in north Alabama, Turkey Creek Nature Preserve and Ruffner Mountain in Birmingham, and Weeks Bay Reserve and the Perdido River Wildlife Management Areas in the southern part of the state. Many of those properties are hot spots for hiking, hunting, fishing or other outdoor recreational activity.
The program was created by a state constitutional amendment in 1992, with approval of more than 80 percent of Alabama voters. It was reauthorized in 2012 with 75 percent of the vote.
"The voters have already spoken, multiple times, about Forever Wild and public land in Alabama," said Tammy Herrington, executive director of Conservation Alabama, a nonprofit group which is organizing opposition to HB 502.
Despite the demonstrated level of public support, a number of bills in the cash-strapped Alabama Legislature have targeted Forever Wild in recent years, including a measure in 2015 that would have redirected the Forever Wild funds to the Alabama State Parks System. That bill was withdrawn after public outcry.
"Voters continue to tell our elected officials that they overwhelmingly support this program and our elected officials keep coming back after the program," Herrington said. "So it seems like there's a disconnect."
Herrington said it was frustrating that legislators targeted Forever Wild lands, when many other properties are also exempt from those ad valorem taxes.
"All state-owned lands come off the tax roles, so no state-owned property pays these ad valorem or property taxes," Herrington said. "You're not paying property taxes on the governor's mansion or the state-owned University system properties, so why are we starting with this public lands program that has been proven to bring economic benefits to the state?