The Southern Fishing News Print Time Machine takes you back to previous issues of our archived printed newspaper (yes, we once had a newspaper printed on real newsprint paper). A review of these issues proved to us that a lot in bass fishing stays the same. With this in mind, many of the articles in those print issues are still valid today.
Each of the Southern Fishing News Print Time Machine features will be selected from the dozens of past issues ranging from 1999 to 2003. Some of the information may even be new for you.
The issues feature stories and photos of area bass fishing events and national events. Even bass club activity and tournament results can be found in the pages. Your photo may appear in one or more of these issues (that also means you might have gray hair by now).
Hope you enjoy taking a trip back in time.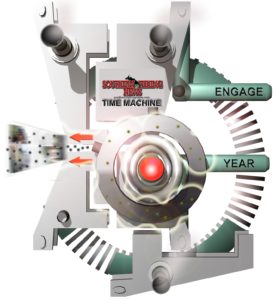 FROM THE SOUTHERN FISHING NEWSPAPER DATED FEBRUARY 2000
VOLUME 7, ISSUE 2, February 2000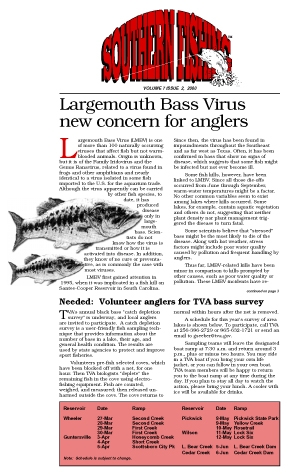 CONTENTS
Largemouth Bass Virus new concern for anglers
Needed: Volunteer anglers for TVA bass survey
Lake Michigan to host BASS
Masters Classic
Event Calendar
Short Strikes
How hypothermia affects most adults
Cold water can take it's toll quickly
Just one more cast
Area pros finish high in the
BASSMASTER Eastern
Invitational
Quad-Cities Bassmasters January Tourney
Bassin' basics – Lizards
1999 Southern Fishing All Star Team & Registration